Learning Spanish in Latin America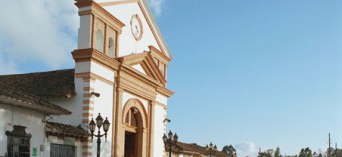 Latin America, home to more than 525 million inhabitants, is a diverse landscape united by a common language: Spanish. Each country and region has something different to offer – be it cultural, ethnic or geographic – and Enforex's locations aim to reflect this diversity and afford our students the opportunity to get to know a place unlike any they've known before.
Enforex
Enforex encourages students to discover Latin America's most fascinating destinations. That's why we offer programs in numerous cities dispersed throughout 10 Latin American countries. Discover the natural wonders of Patagonia from our Spanish school in Bariloche, Argentina; use our school in Cusco, Peru as a base to explore the ruins of Machu Picchu; or kick back on the beaches just steps away from our schools in Coronado, Costa Rica or Sosua, Dominican Republic.
There's something for everyone in Latin America; start planning now to come learn Spanish in Latin America with Enforex!
Get to know more than 20 Spanish schools in 10 Latin American countries!
All of our academic centers in Latin America are Enforex partner schools, which means that course characteristics and services might vary slightly from ours. Nevertheless, rest assured we guarantee you the highest quality of teaching, materials, methodology, facilities and accommodations at our Spanish partner schools in Latin America.