Learn & Study the Spanish Language in Peru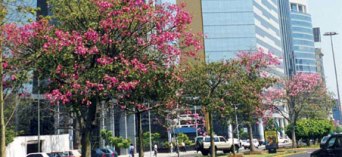 Peru, the captivating former center of the Incan Empire, shares its borders with Ecuador, Colombia, Brazil, Bolivia, Chile and the Pacific Ocean. Its population of over 25 million is a diverse combination of people of indigenous, mestizo, European, African, Japanese and Chinese descent.
Spanish and Quechua are both official languages and the country is made up of three distinct regions: the narrow Pacific coastal belt, the wide Andean mountain range and the Amazon rainforest. Interspersed throughout are fascinating architectural ruins from the Nazca, Moche and Incan civilizations, like the world-famous remains of Machu Picchu.
When you learn the Spanish language in Peru, you're sure to be mesmerized by its wealth of intriguing traditions and diversity in every sense of the word. It's perfect for getting a taste of South America's different geographical and ethnic landscapes.