Learn English in Ireland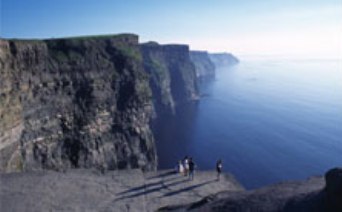 English Language Schools in Ireland
Emerald Cultural Institute - Dublin
Dublin - welcoming city of literature and music
Located in the north-west of Europe and home to 4.5 million citizens, Ireland offers a welcoming and friendly environment to English-language learners.
The capital city of Ireland, located on the east coast, has a population of 1.5 million. With 30% of the population under 25 and 20 third-level institutions, the city offers a vibrant student atmosphere while retaining small-scale charm.
We offer our students the possibility to explore Dublin and learn more about the city's rich heritage in history, music and literature.
Ireland is an attractive destination for students and its reputation for providing quality programmes in a safe and friendly environment has brought students of all ages to study here. Emerald offers a wide range of general English and professional development programmes year-round to adults and also provides summer programmes for adults, teenagers and younger learners at our different summer centres in Dublin.