Family Programmes British Study Centres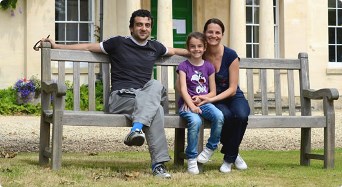 British Study Centres is an award winning group of English schools with established year-round study centres for adult students in London, Oxford, Brighton and junior vacation centres in England.
English Courses For Family Groups
British Study Centres offer parents with children aged 8-17 years the opportunity to attend the college together and learn English at the same time during the summer months of July and August.
Family Programmes British Study Centres Include:
• English language programme of your choice
• Residential programme: full board, twin room en-suite (parents) standard or en-suite room (children). Non-residential programme: lunch at the College five days a week
• Action-packed weekly activity programme: fully supervised activities every afternoon and evening (children)
• 2 excursions per week (residential programme, children)
• Learning materials: file, use of academic course book and additional materials
• First day placement test
• End of course certificate
British Study Centres. Residential. Accommodation.
Wycliffe College benefits from several high-standard boarding houses, all of them within the college grounds. Parents are accommodated in en-suite twin rooms in an independent house with well-equipped common rooms and kitchen while their children are lodged in a separate boarding house with other young learners having a full residential programme with us.
All meals are included for both parents and children and are taken in the school dining room except on excursion days when packed lunches are provided.
Family Programmes Fees with accommodation:
parent - £840 per week
child - £740 per week
Family Programmes Fees without accommodation:
parent - £350 per week
child - £350 per week