Valencia Spain Summer Camp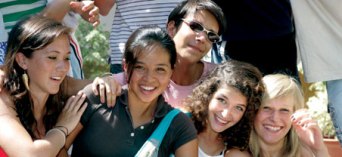 Ages: 13 to 18 years old
Capacity: 150 students
International & 60% Spanish Students
100% supervision
Summer Camp in Valencia. Location
Valencia is Spain's third largest city and has experienced a cultural renaissance in recent years. Located on the Mediterranean coast, it is a medium-sized city of about 800,000 with pristine beaches, extensive promenades, fascinating architecture and a mild, sunny climate. Valencia is a great location for a summer camp… students visit the beach at least twice a week!
Valencia Summer Camp. Facilities
The Valencia Summer Camp is situated in Valencia's lively university neighborhood. Our camp is also within walking distance from the beach, not far from the city center. The Colegio holds a room for internet, music, TV, games and meetings and a conference room, as well as a laundry room.
International Summer Camp & Junior Program Prices
2 weeks 

4 weeks

6 weeks

1 week

July

Aug

July

Jul/Aug

Aug

1 540 €
1 440 €
2 825 €
3 700 €
660 €
Optional Sports / Summer Camp Sports
Sailing - 255 € per 2 weeks(8 hours per week)

Extra Week of Summer Camp
July - 785€, August - 660€
Airport Pick-Up
1 person - 85€, 2 or more people - 55€

Football + Spanish