Select English in Cambridge - English School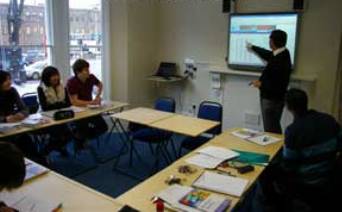 Select English - Learn English in Cambridge
The school is housed in a 4-building campus with spacious gardens on Station Road, a short walk from the centre of the city.
All school buildings have wireless internet throughout.
The school has 16, bright spacious classrooms for Select English and St. Andrew's students, some with interactive whiteboards as well as 2 multimedia rooms.
There is a common room for students to relax as well as a quiet study area. A comfortable self-access computer room is available throughout the day with all computers connected to the internet. There is plenty of space behind the school, where we have a picnic and BBQ area and a basketball court.
English Language School - Select English