English Language Courses in Select English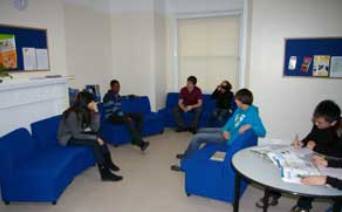 General English Courses Select English Cambridge
run all year round and students can start on any Monday. We offer General English language training courses as well as Cambridge Exam preparation classes and 1-to-1 tuition. Students can choose to study 5, 10, 15, 20, 25 or 30 hours per week, with classes mornings, afternoons or all day. Our minimum age for courses is 16. Complete our Pre-Course Information Questionnaire so we can advise the right course for you.
All students are given a level test on their first Monday and will be placed in a class of the appropriate level, from Elementary to Advanced.
All of our teachers are experienced and hold recognised EFL teaching qualifications.
All levels have an on-going 10 week syllabus. Progress is monitored throughout the course.
On completion of their course, students receive a certificate stating the level attained and a report from teachers outlining progress made during the course.
Students can choose the option of studying IELTS or for the Cambridge exams during their afternoon classes.
IELTS is increasingly becoming the most widely recognised international measure of English ability for university entrants.
Select English have a long history of teaching IELTS to international students who plan to go onto further academic studies in the UK or who simply want to demonstrate their ability through an internationally recognised qualification.
Over the last 20 years Select English and our sister school St Andrew's have helped thousands of students to take their IELTS test and achieve their desired grade for undergraduate or masters level study.
Students should have at least an intermediate level of English to start the IELTS course.