Cork English College - English for Families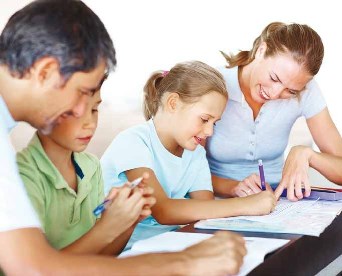 Cork English College is located in the heart of Cork City, South West Ireland.
English Courses for Families
There's nothing better than getting the whole family involved when you are learning English and we offer a wide range of courses specifically designed to suit a family's needs.
English Language Courses for Parents
Our adult school is located in the heart of Cork City in two beautifully renovated buildings that have both been specially refurbished for the highest standard of English Language Training.
English Language Courses for Children
The junior school is pleasantly situated in one of the busy suburbs of the city, 2km from the centre on a direct bus route from your apartment. The family programme allows both parents and children to enjoy our varied language programmes.
But it's not necessary for the entire family to do a language course – we also have excellent golfing and horse riding programmes.
Ireland isn't just a great place to learn English, it is also a beautiful setting for your family holiday.