ELC London Hampstead School of English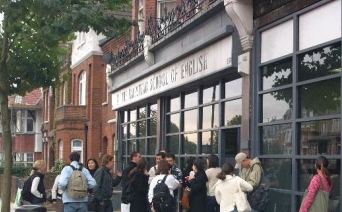 Established in 1977, ELC London Hampstead School of English is regarded as the capital's premier quality school.
Situated in a leafy, quiet neighbourhood very close to central London, it is ideal for students who want to stay close to the school, but experience all the city has to offer.
The school is large and well-equipped with everything you need to study and space to relax after lessons, including two large exterior patio areas. The activity programme changes weekly, and is designed to help you see and experience as much of London as possible, as well as getting to know your fellow students. As with all ELC schools, there is a wide and diverse nationality mix and while the language training programme is rigorous and demanding, there is an open, friendly atmosphere in which making new friends is easy.
Hampstead School of English