Learn English in Concorde International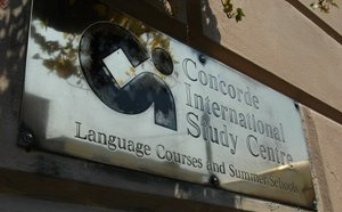 Concorde International - Language School
Welcome to Concorde International... where you will meet and make friends with fellow students from all over the world.
Why Choose Concorde International?
Courses are accredited by the British Council. We are a member of English UK and The College of Teachers, an authorised centre for the University of Cambridge ESOL Examination.
Concorde International established in 1972 has over a 30 year period offered courses recognised by the British Council:

• To enable people to communicate effectively in English by our qualified and experienced teaching staff.

• To offer a safe and welcoming environment in which to live and study in Britain.

• To provide individually inspected and selected English host families for the assured welfare of each of our students.

• To give the opportunity for cross-cultural friendship and business contacts to develop.

• To facilitate overseas students to enter High Education institutions and universities in the UK via a range of presessional, undergraduate and postgraduate courses.